In Futurum
Czech composer Erwin Schulhoff's (1894-1942) In Futurum for solo piano (1919) contains only rests in both hands, ornamented by cryptic articulations like question marks, smiles made of slurs, and absurd directions ("play the whole piece with expression and feeling freely, always, to the very end!").
This installation uses light to "play" an interpretation of Schulhoff's piece, exploring the rhythmic phrasing and counterpoint between the carefully notated rests while respecting its lack of sonic presence.
Schulhoff's compositions expanded concert music's stylistic boundaries while deconstructing the medium of music itself. For example, Partita for piano (1922) cheekily mixes Second Viennese School modernism with ragtime and jazz harmonies, its many movements bearing Dadaist titles like "all art is useless..." His infamous Sonata Erotica (also from 1919) is a carefully-notated "orgasm" for solo soprano. Schulhoff's career was cut short by the Nazis, who declared his music "degenerate," and he died in a concentration camp in 1942.
The piano is thwarted as a sound-maker in In Futurum, becoming a boneyard of felt, wood, and wire. Schulhoff's silent music pulses through the broken instrument, hauntingly alive as rhythmic light.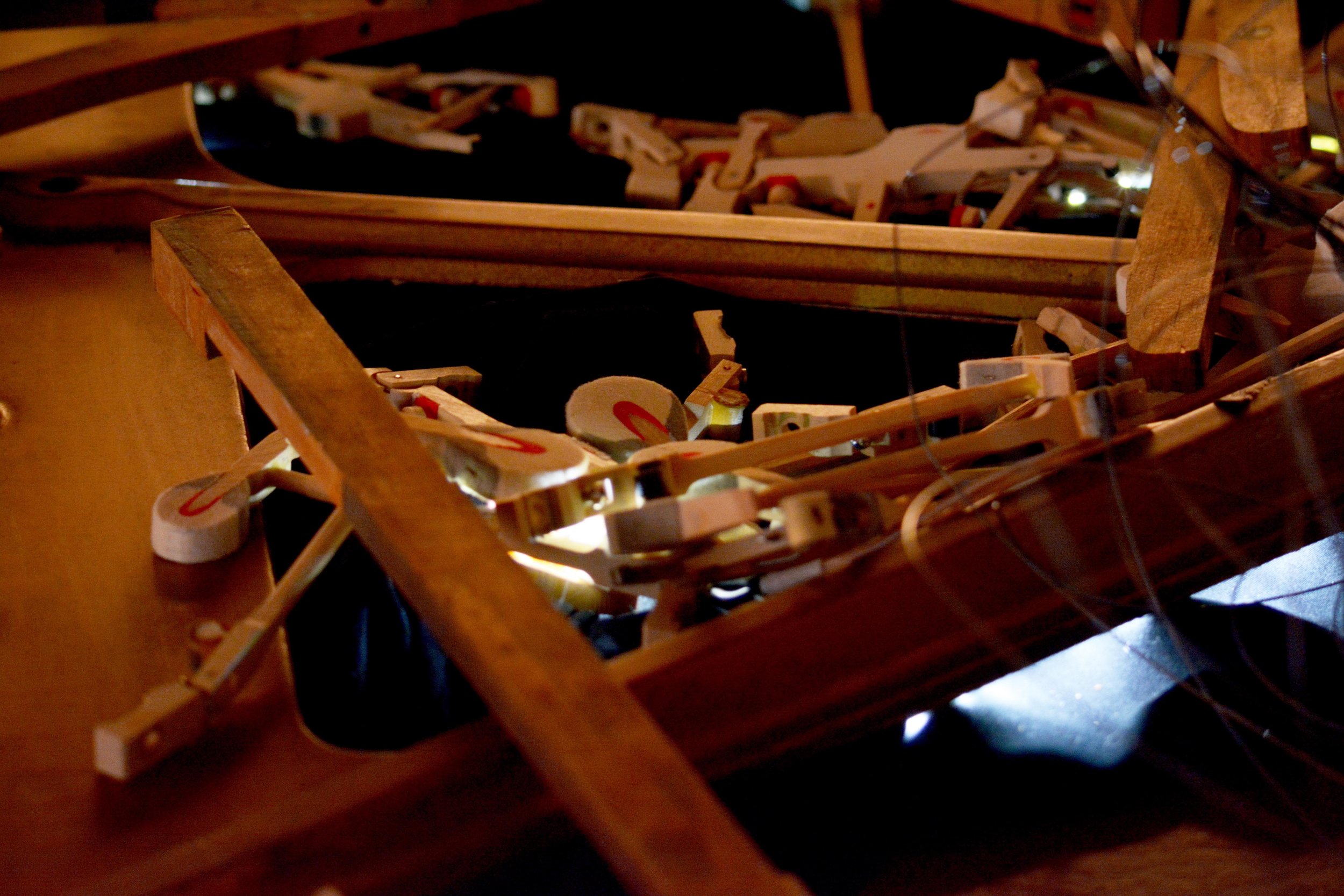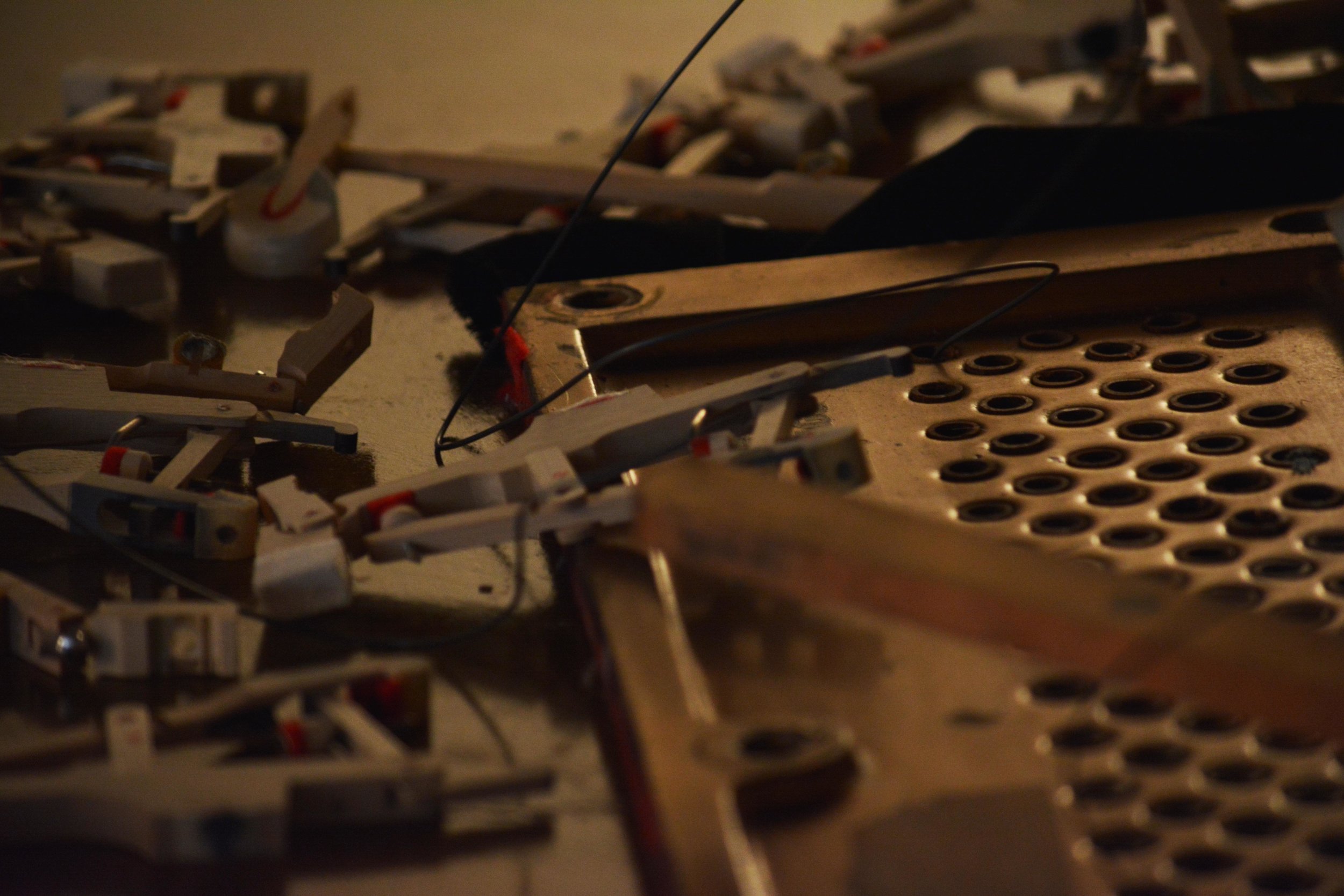 Exhibition History:
Finalist, Engine Room International Sound Art Exhibition 2017

Engine Room International Sound Art Exhibition, Morley Gallery, London, UK, 3 May – 1 June 2017

Sonoro(US) sound art show, Bowling Green State University, December 2015